Goodwill Connect
Now you can connect to Goodwill virtually through our Digital Work Opportunity Center (DWOC).  Take classes to learn the skills needed for employment, learn tips for getting hired or get assistance with managing your personal finances. Goodwill Connect is accessible anytime – anywhere, all you need is an internet-connected device. Connect with Goodwill and start your career journey today.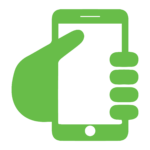 TEXT
TEST The program's specific keyword(s) to Goodwill's short code.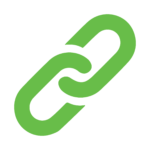 LINK
 You'll receive a text message in return with a link to the program's landing page.  Click on the link to begin.
FOLLOW
Follow the prompts on the landing page to register and begin taking each module.
Career Readiness Education & Development
This innovative training course provides those looking for work, or to advance their career, with the skills necessary to become successful employees.
Students are assessed prior to enrollment and the Goodwill vocational Team generates an Individualized Employment Plan based on each student's unique interests and goals. Student's may attend any or all classes, and will receive our Career Readiness Credential upon completion of all classes.
To register:
TEXT: "CRED Register" TO: 565-12
Class Dates:
Registration ends July 8
Class begins July 15
Personal Finances
Are your personal finances where you'd like them to be? If you're experiencing mounting credit card debt, school loans, bad credit or even job loss, Goodwill's Personal Finances program can help you gain the skills to obtain financial freedom and build a more stable future.
To register:
TEXT: "FOC Register" TO: 565-12
Class Dates:
Course is ongoing
IT Fundamentals
Train for jobs in the Information Technology industry or enhance your computer knowledge. This new six-week training program prepares you for the 
CompTIA ITF Certification. 
The IT Fundamentals program helps professionals to decide if a career in IT is right for them or to develop a broader understanding of IT. Instruction and exams are offered online.
To register:
TEXT: "DWOC Register" TO: 565-12
Class Dates:
Registration ends July 26
Class begins Aug 3