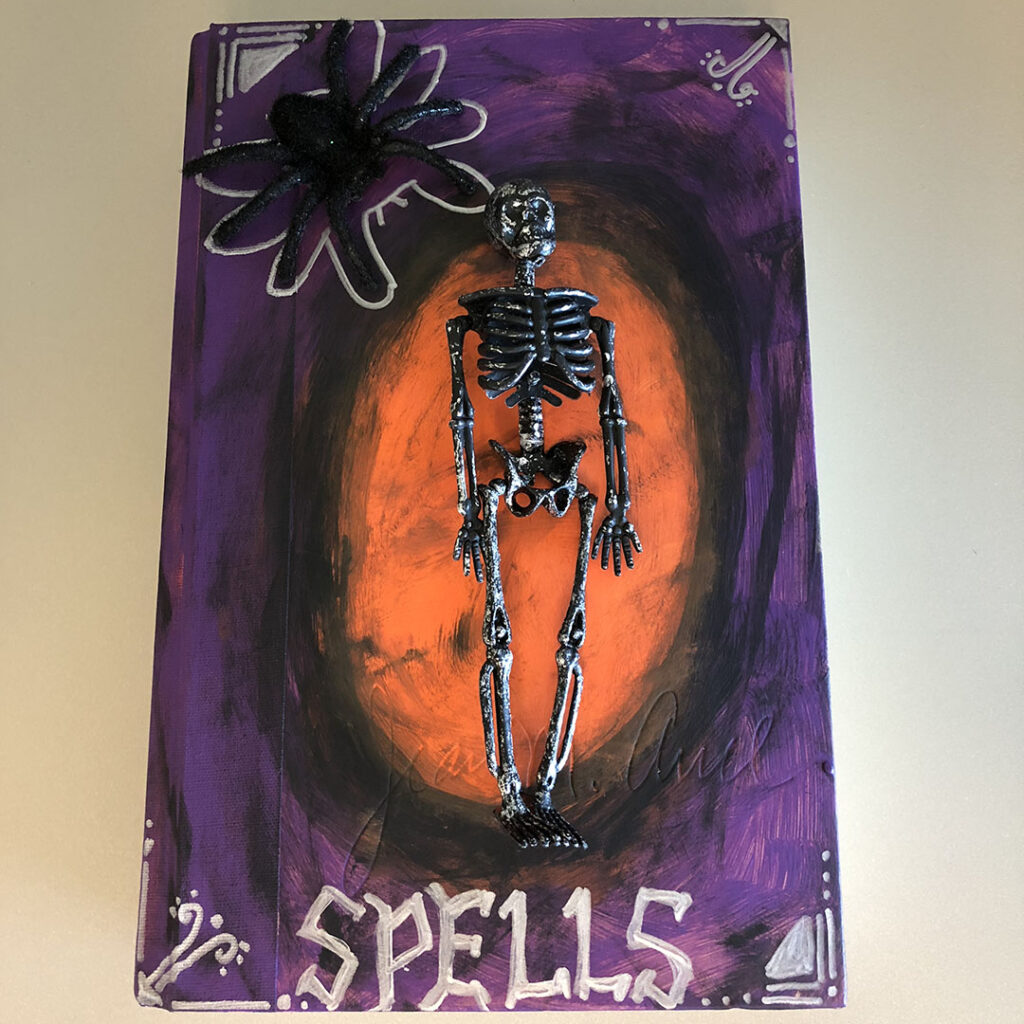 SUPPLIES
An old book with removable cover
Skeleton
Spider
Acrylic Paint & foam brushes
Metallic Sharpie
Step 1:
We LOVE old books because you can do so many things with them, besides read them of course! This project can be modified in so many ways – for what ever kind of spooky potions, spells or vampire lore books you'd like to create.
Start with a hard back book that has a removable paper cover. Then head to the Goodwill Halloween aisle for some miniature spooky decorations. Chances are you'll find paint too, but in case you don't, head to the nearest craft store.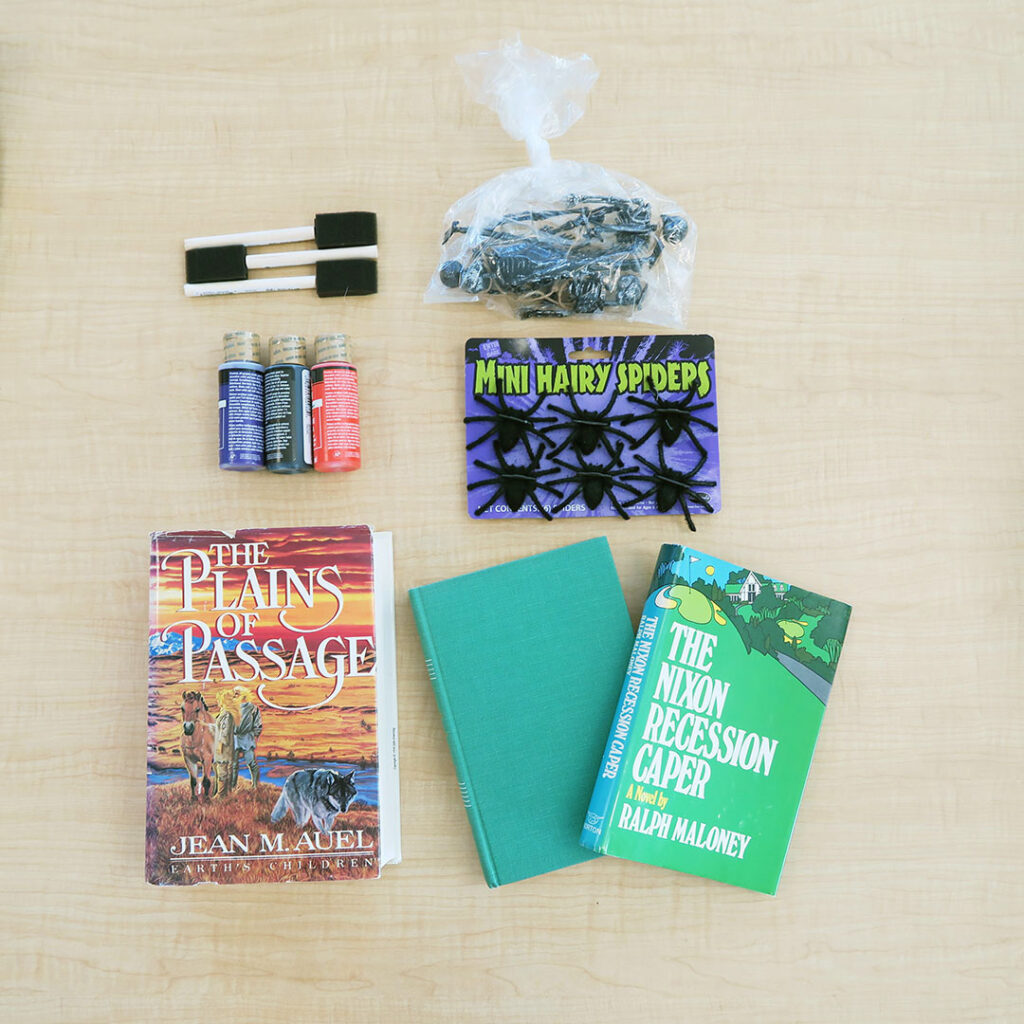 Step 2:
Once you've removed the cover, squirt a couple dabs of paint onto a paper plate and begin painting the book – all three sides.
Step 3:
We chose a Mirror pattern so that we could place a creature of the night in the center. We added the black paint, lightly, over the other colors to give the book an aged / creepy look.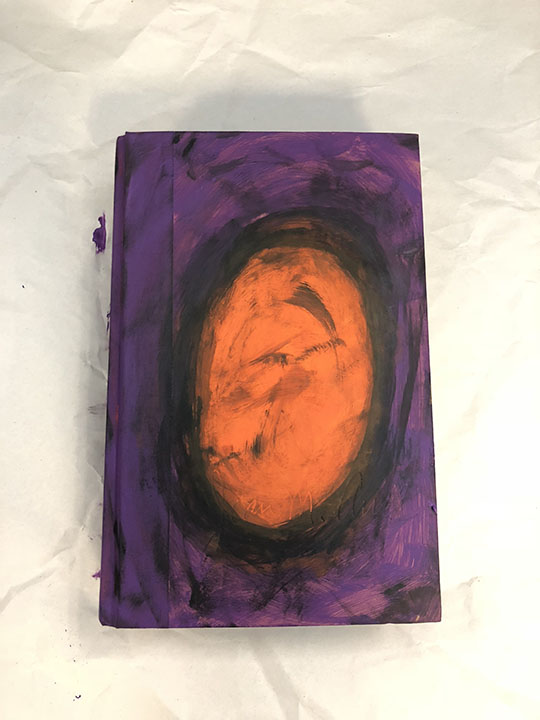 Step 4:
Next, use a glue gun to glue on the mini spooks you found.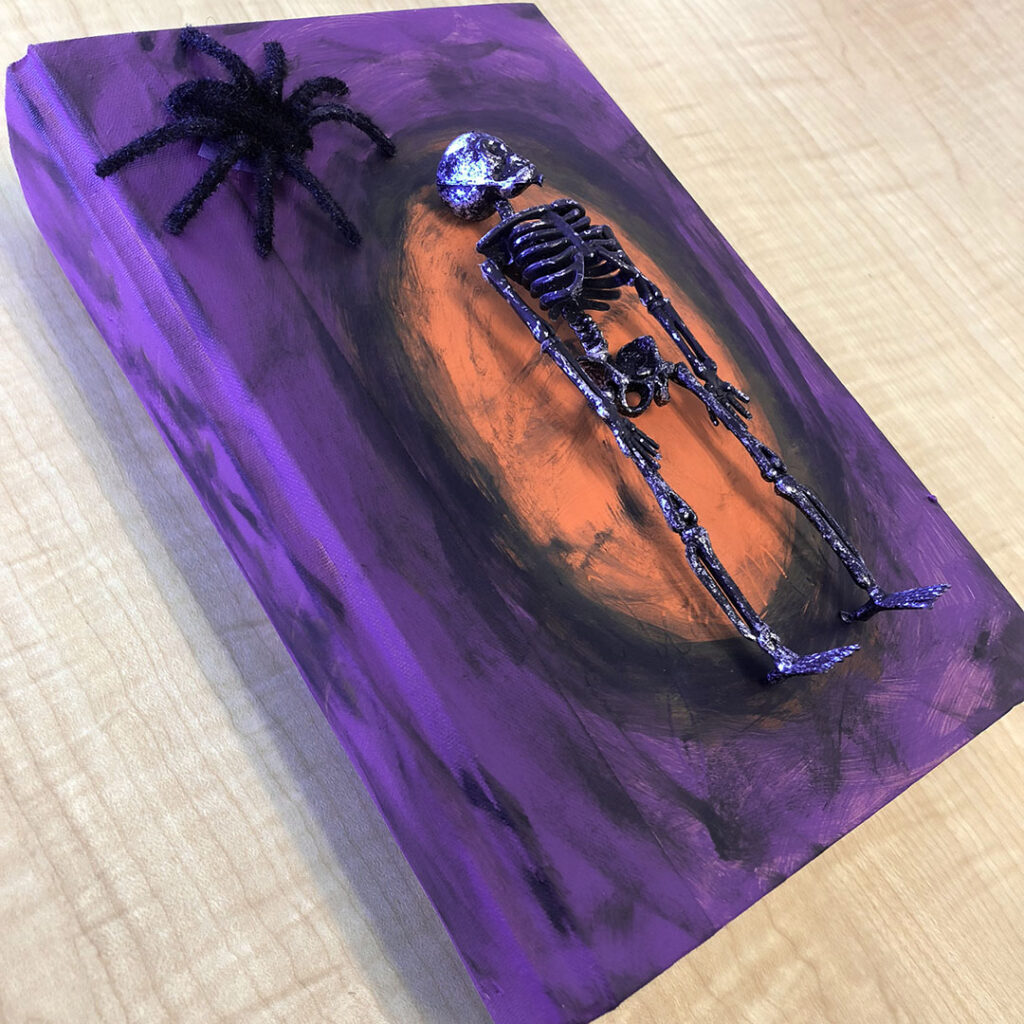 Step 5:
Then get out your metallic sharpies for some fun lettering.  Don't worry, you don't have to have perfect hand writing! You can search online for "halloween fonts" if you'd prefer to step up your lettering game. We gave a little shout out to one of our favorite movies on the spine – It's a modern-day black and white classic!
Don't forget to add some fun outlines and scrolls to the cover.  And of course – give your book a title – Spells, Witches Brews, Vampire Lore…