July 4th is fun occasion to celebrate – in style! Who doesn't love a red, white and blue combination? We searched Goodwills in Tacoma and Federal Way to find amazing pieces you can add to any picnic or outdoor party! PLUS save 50% off ALL donated items on July 4th!
Scroll to check out tips and tricks to make the perfect July 4th setting!
---
Mix and Match!
With a HUGE variety of plates and glassware, Goodwill is your perfect destination to put together an eclectic look like this one! We think these plates pair well with an outdoor picnic.
Play with Shapes and Patterns
Don't worry about matching every piece. If you stay within a color palette, everything else will fall into place. You can't go wrong with red, white, and blue – and it's easy to find the perfect colors at Goodwill because the glassware is sorted and displayed by color.
Vintage is IN!
We mixed vintage with modern for our outing – we love to repurpose old finds for new uses. Each of the table cloths are vintage fabric, the stars & stripes tumblers are vintage Libby, and the gingham trays are, well vintage! We also found an enamelware bowl that is modern, but has a vintage look.
Scout the Perfect Spot
Whether you're enjoying the day by yourself, with someone else, or a whole group – everything is better with a view! Browse your local parks and recreation website for the best spots near you like Metro Parks. We scouted our spot at a picnic table on Ruston Way in Tacoma.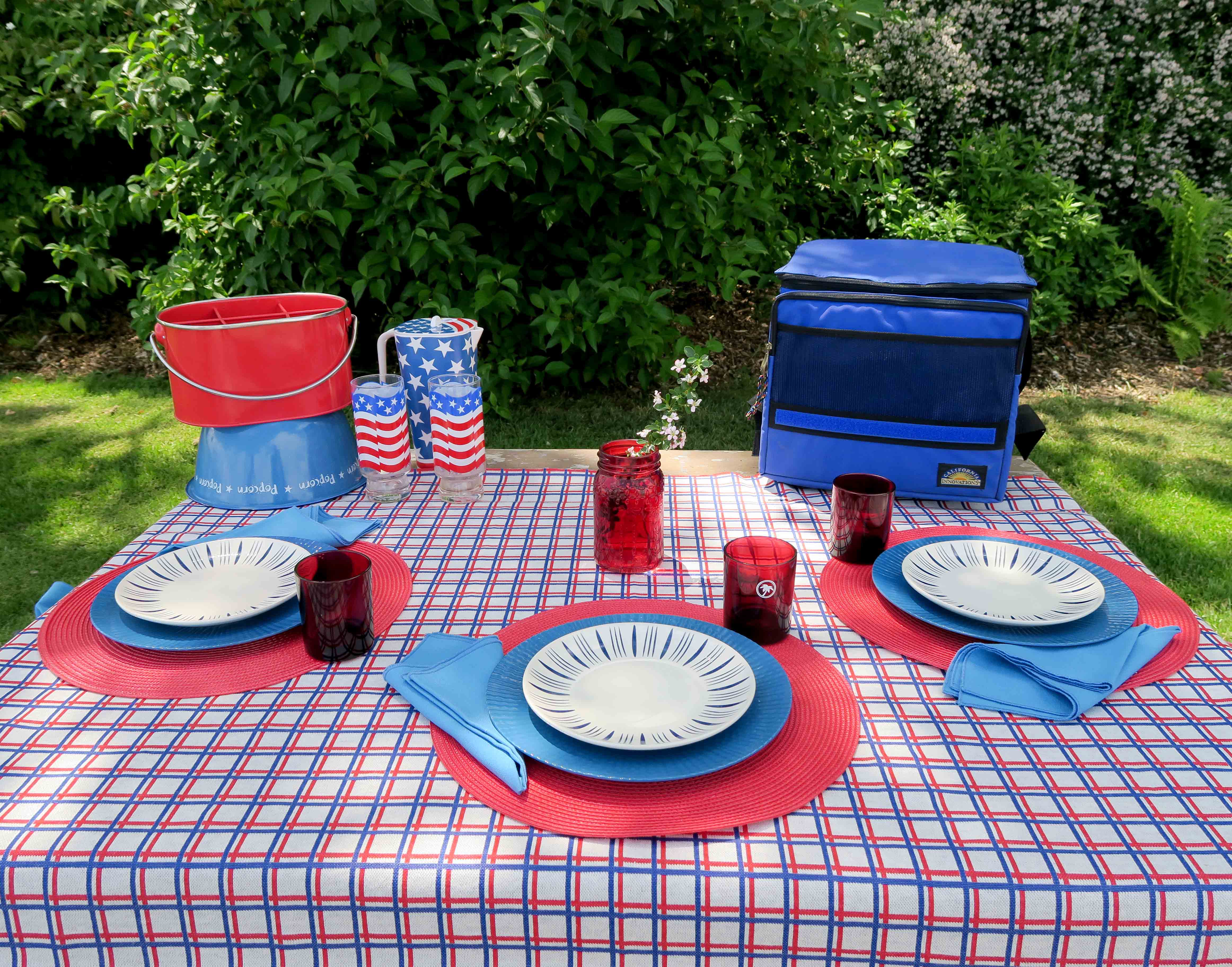 Don't Forget to Save on the Big Day! 3 Ways to Save…
At one of our retail locations
At an outlet store
Or at one of our blue boutiques